2015 Perseid Meteor Shower
From August 08, 2015 18:00 until August 08, 2015 22:30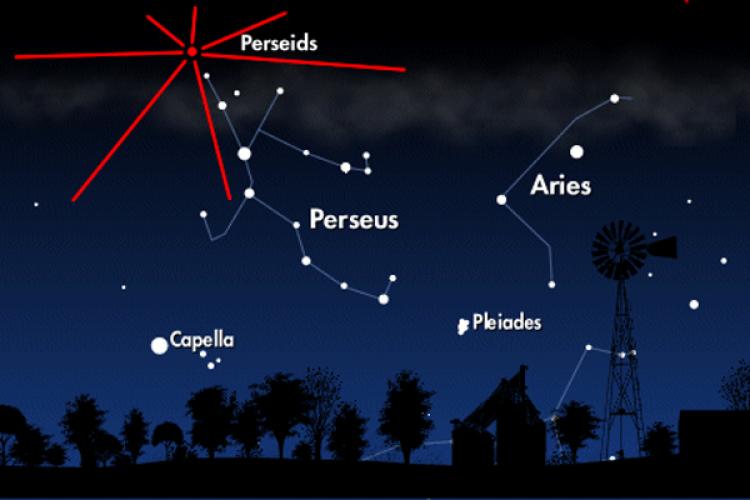 This is an "evening" run to watch the Perseid Meteor shower from the highest point in Rowher Flats OHV, just a few miles away from Vasquez Rocks near Agua Dulce.

We've done this run a few times before, and have had a great time. The Perseids can offer a spectacular display of meteors. They are visible from July 17 through August 24, peaking around August 13, which being Thursday, would be difficult for many people who need to work the next day. I'm hoping that August 8 is close enough to present a good show.

UPDATE: THE ASTRONOMERS CANNOT BRING THEIR TELESCOPES TO ROWHER FLATS AFTER ALL, BUT HAVE SAID THEY WOULD COME AND TEACH US ABOUT THE NIGHT SKY. See you there.

We'll meet at 6:30 PM on the north side of Rowher Flats on Bouquet Canyon Road at GPS Coordinates:

34 degrees 34.567 minutes/ 118 degrees 22.359 minutes

Then we'll head up the hill at 7:00 PM. This trip is doable by any stock truck. The first 100 yards or so are the toughest of the entire run- if you make it through there, you'll be fine. The climb up is quite steep but should present no problems for any four-wheel drive vehicle.

Once at the top, everyone will have time to have a snack/dinner until approx. 9:00 PM when it'll be getting dark. Dinner will be on the trail.

Bring chairs or blankets/pillows that'll allow you to comfortably watch the sky. You might also bring a light jacket, sweater or sweatshirt as it can get chilly in the evening. (We'll be at approx. 4,800 ft elevation.)

Bring a flashlight or headlamp- be sure to cover the lens/light with red cellophane/gel/transparent tape, etc. so as not to blind everybody.

Cameras/tripods are always encouraged.

We'll begin the trip back down the hill at midnight and anticipate reaching the south end of Rowher Flats/Sierra Hwy around 1 am. From there, we'll head back home via the 14 Freeway.

Looking forward to seeing you there.

Please reply/confirm your participation here on this post as the Calendar is having some issues.
Going